Welcome!
Emmanuel Baptist Church is located in beautiful Ocean Springs, MS. Our church has a passion for God and people. We would be glad to have you join one of our services.
Here is a look at our weekly schedule:
Sunday:
Bible Study – 9:30 am
Worship – 10:30 am
Worship Team Practice – 4:00 pm
Evening Worship – 5:00 pm
Wednesday:
Dinner – 5:30 pm
RENew – 6:00 pm
Youth Bible Study – 6:00 pm
Children's Activities- 6:00 pm
Nursery is provided at all services.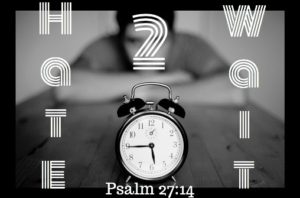 Located Across from Ocean Springs Upper Elementary
"And do not be conformed to this world, but be transformed by the renewing of your mind, so that you may prove what the will of God is, that which is good and acceptable and perfect." – Romans 12:2 NASB
Here is what's happening this month:
July 5th & 19th– Ladies Bible Study
July 8th – Business Meeting
July 10th – Food Pantry
July 10th – Prison Evangelism Ministry
July 12th & 26th – Sleeping Mat Weaving
July 22nd – Christmas in July
July 29th – Homemade Ice Cream Social
First Baptist Church of Pascagoula presents:
Marvelous Mondays in July
We will gather together at First Baptist Church of Pascagoula, 902 Live Oak Ave., Pascagoula, MS. We are seeking God's powerful movement – seeking spiritual awakening for Jackson County. Join us as we pray and hear from some of today's most powerful preachers. For more information, visit www.fbcpas.net/july.
Business Meeting, Sunday, July 8, after the Morning Service. Please stay as we look over the ministry reports for last month, review the financial statement, and discuss any business needing the input of the church body.
Weaving for the Homeless
You are invited to join our weavers here at Emmanuel on Thursday, July 12 & 26, 9:00 am until 12:00 noon, as they turn plastic shopping bags into sleeping mats for the homeless. For more details, please contact Barbara Smith.
On Sunday, July 22, we will celebrate Christmas in July. We will be collecting school supplies to be given to a few of our church families to help with back to school needs . Boxes will be placed in the Sanctuary for the collection of the supplies.
On July 13, Tyler, Grace, and Cindee will be leaving for Kona, HI, to participate in a mission sports camp for children. More information concerning the trip and the spiritual needs of the people of Kona can be found in the Prayer Guide found in bulletin on July 1. Thank you for your prayers and support of this mission trip and for giving Tyler, Grace, and Cindee the privilege of serving in Kona.
Please, also, continue to pray for our college students serving this summer. Jon Hopkins is serving at Lake Forest Ranch in Macon, MS, and Matthew Smith is serving in Japan.
Please note:
Renew and be refreshed each Wednesday evening. Our Prayer Service, RENEW, begins at 6:00. We will not be serving supper during the month of June and July. Our 5:30 suppers will resume in August.
Food Pantry
Tuesday, July 8
8:00 am – 12:00 pm
There will be no Wednesday Night Activities on Wednesday, July 4. Please have a safe and happy Independence Day!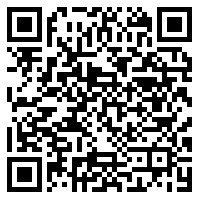 Want to help, but don't know where to start? Not exactly sure where you fit in? Well . . . Have we got good news for you!
Trina Callahan is our new Ministry Coordinator. She will be matching volunteers to ministry opportunities here at Emmanuel. Trina can be reached at 228-334-5029 or 228-326-4266. Please give her a call.