Welcome!
Emmanuel Baptist Church is located in beautiful Ocean Springs, MS. Our church has a passion for God and people. We would be glad to have you join one of our services.
Here is a look at our weekly schedule:
Sunday:
Bible Study – 9:30 am
Worship – 10:30 am
Worship Team Practice – 4:00 pm
Evening Worship – 5:00 pm
Wednesday:
Dinner – 5:30 pm
RENew – 6:00 pm
Youth Bible Study – 6:00 pm
Children's Activities- 6:00 pm
Nursery is provided at all services.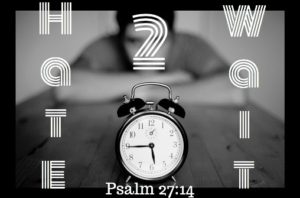 Located Across from Ocean Springs Upper Elementary

"And do not be conformed to this world, but be transformed by the renewing of your mind, so that you may prove what the will of God is, that which is good and acceptable and perfect." – Romans 12:2 NASB
• Sept. 3 – Men's Breakfast
• Sept. 5 – Prison Evangelism Ministry
• Sept. 6 – BSU Luncheon
• Sept. 10 – Business Meeting & Fellowship Luncheon
• Sept. 10 – Margaret Lackey State Missions Offering
• Sept. 12 – Food Pantry
• Sept. 21 – WMU Fall Meeting
• Sept. 27 – See You at the Pole
Prayer Requests?
Requests by phone, call: Kay Grayson at (228) 238-9194
E-mail requests: ebcprays@outlook.com
The Food Pantry requests your help to load the shop-ping cart with the "Item of the Month." September's featured item will be Canned Soups.
If you prefer to give money, a container for monetary donations will be near the cart. Thank you!
Prison Evangelism Ministry
Tuesday, Sept. 5, 9:30 a.m. PEO meets to grade Bible studies received from inmates (all answers provided). Volunteers are always welcome!
Jackson County Baptist Association WMU Fall Meeting
All Ladies are invited to attend the fall meeting at
Four Mile Creek Baptist Church
3801 Coventry
Moss Point, MS 39562
6:30 p.m.
Thursday, September 21, 2017
Guest Speaker will be Susie Harvill, Executive Director of Advocates for Freedom. Mrs. Harvill will give an update on the issue of human trafficking on the Gulf Coast.
An offering will be received that night and will go to Advocates for Freedom and be used toward stop-ping human trafficking and bringing awareness of this problem to our area.
For more information, please contact Muriel Farmer, WMU Director, at 228
–
244
–
9988 or 228
–
326
–
8336 or email her at farmermur@bellsouth.net.