Welcome!
Emmanuel Baptist Church is located in beautiful Ocean Springs, MS. Our church has a passion for God and people. We would be glad to have you join one of our services.
Here is a look at our weekly schedule:
Sunday:
Bible Study – 9:30 am
Worship – 10:30 am
Worship Team Practice – 4:00 pm
Evening Worship – 5:00 pm
Wednesday:
Dinner – 5:30 pm
RENew – 6:00 pm
Youth Bible Study – 6:00 pm
Children's Activities- 6:00 pm
Nursery is provided at all services.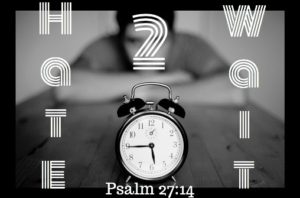 Located Across from Ocean Springs Upper Elementary
"And do not be conformed to this world, but be transformed by the renewing of your mind, so that you may prove what the will of God is, that which is good and acceptable and perfect." – Romans 12:2 NASB
Apr 1st – Easter Breakfast and Worship
Apr 3rd – Prison Evangelism Ministry
Apr 5th & 19th – Ladies Bible Study
Apr 8th – Annie Armstrong Easter Offering
Apr 10th – Food Pantry
Apr 12th & 26th – Weavers Meet
Apr 15th – Business Meeting, Fellowship Lunch, & Dessert Auction
Apr 24th – Senior Adult Trip to Ronald McDonald House, Mobile
Apr 29th – Movie Night
Apr 25th – Married Couples Seminar
Apr 28th – Walk Through The Bible
You are more than welcome to purchase your tickets directly from the retailer, Temple Baptist Church. For discounted price, please contact the EBC office. This event is in September, but will sell out!
Plastic Bag Weavers will be on second and fourth Thursdays this month. Help us make sleeping bags for the homeless.
Business Meeting, Sunday, April 15, after the Morning Service. Please stay as we look over the ministry reports for last month, review the financial statement, and discuss any business that needs the input of the church body. Business Meeting will be followed by a fellowship lunch and dessert auction.
To help support our food pantry, we will have a Dessert Auction following our Business Meeting and Fellowship Luncheon on Sunday, April 15. Lunch will be provided and members are asked to bring a dessert to be auctioned. All proceeds will go to buy groceries for our pantry. Brenda Bennett will be happy to answer any questions you may have about this event.
Food Pantry
Tuesday, April 10
8:00 am – 12:00 pm
Annie Armstrong Easter Offering:
Church Goal: $5,500.00
To be received on April 8, 2018
Our Senior Adults will be going to the Ronald McDonald House in Mobile on Tuesday, April 24, to fix a meal and serve the guests staying at the Ronald McDonald House. The group will leave the church at 2:00 pm. Ann Maniscalco has all the details concerning this trip.
Spring Cleaning and Community Care Network
Is it time to clean out those closets and get rid of clutter? Would you like to help Community Care Network in the process? If so, please take your items to America's Thrift Store in Ocean Springs, and you will be given a letter of receipt for your things. That receipt can be given to Diane Easley or Nikki Olsson. America's Thrift Store will issue vouchers to Community Care Network for the residents of Sue's Home for each donation receipt that Diane or Nikki turn in to the store. Those vouchers allow the residents to purchase needed clothes and household items. Thank you for your help.
Feed a college student! On Wednesday, April 4, 11:30 am, we will be serving loaded baked potatoes to the BSU students of MGCCC. If you'd like to help provide dessert or serve, please contact Bro. Heath or Judy Barlow.
Ladies, you are invited to be a part of this Bible Study, in the Ladies Sunday School room on the 1st and 3rd Thursdays of each month at 1:30 pm. This study is led by Larrene Lunsford.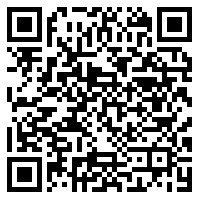 Want to help, but don't know where to start? Not exactly sure where you fit in? Well . . . Have we got good news for you!
Trina Callahan is our new Ministry Coordinator. She will be matching volunteers to ministry opportunities here at Emmanuel. Trina can be reached at 228-334-5029 or 228-326-4266. Please give her a call.