Welcome!
Emmanuel Baptist Church is located in beautiful Ocean Springs, MS. Our church has a passion for God and people. We would be glad to have you join one of our services.
Here is a look at our weekly schedule:
Sunday:
Bible Study – 9:30 am
Worship – 10:30 am
Worship Team Practice – 4:00 pm
Evening Worship – 5:00 pm
Wednesday:
Dinner – 5:30 pm
RENew – 6:00 pm
Youth Bible Study – 6:00 pm
Children's Activities- 6:00 pm
Nursery is provided at all services.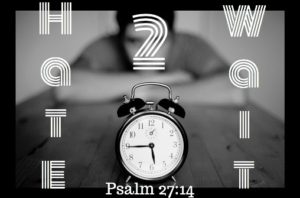 Located Across from Ocean Springs Upper Elementary

"And do not be conformed to this world, but be transformed by the renewing of your mind, so that you may prove what the will of God is, that which is good and acceptable and perfect." – Romans 12:2 NASB
Gulf Coast Speck-tacular
Thank you to the following sponsors and donors who helped to make this event one of the highlights of our year. Please patronize our local businesses and thank them for their support.
Hill Appraisal Service, Ankenny, IA
Boat Monkey Float Co., Petal, MS
TerraXplorations, Tuscaloosa, AL
Dr. Tyler Sexton, Pascagoula,MS
Bradshaw Agency, Lucedale, MS
Lewelling Agency, D'Iberville, MS
Fayard's Marathon, Ocean Springs, MS
Singing River Fed. Credit Union, Moss Point, MS
Ocean Springs Chamber of Commerce
Orion Engineers& Constructors, Pascagoula, MS
Lenny's Sub Shop, Ocean Springs, MS
Lenny's Sub Shop, Pascagoula, MS
Catfish Charlie's, Gulfport, MS
Doug Singletary and Associates, Gulfport, MS
Wake the Dock Wakeboarding Event
Remote Dosimetry Services, Moss Point, MS
Locum Dosimetry Services, Moss Point, MS
Scott Bridge Service, Opelika, AL
Emmanuel Baptist Church
.
A special thanks to all who helped decorate, serve, clean, run errands, and prayed. You made this a memorable weekend for our participants
ElectraMate Reel Co.
Aaron's Rental
Deanna Ladner
Century Bank
Charter Bank
The Shed BBQ
Broome's Grocery,
Wayne Lee's Grocery
Clyde Pritchard
Michael & Bridget Edwards
Jena L. Mayo
Dana & Adrian Sanders
Deanna Ladner
Kevin Whittenburg
Boat Guides, Boat Owners & Captains
Sue's Home
Team Murphy
R. Sanders & Associates, Moss Point, MS
Legendary Athletic Development, Hurley, MS
Upcoming Events:
Nov 1st – BSU Luncheon
Nov 5th – Time Change
Nov 7th – Prison Evangelism Ministry
Nov 9th – Weavers Meet to Make Sleeping Mats
Nov 12th – Business Meeting, Thanksgiving Luncheon, and Ministry Fair
Nov 14th – Senior Adult Ministry Project—Thank A Teacher Snack Attack Packs
Nov 14th – Food Pantry
Nov 22nd – No Wednesday Night Activities
•
Business Meeting, Sunday, Nov. 12, after the Morning Service. Please stay as we look over the ministry reports for last month, review the financial statement, and discuss any business that needs the input of the church body.
After Business Meeting we will have a Thanksgiving Fellowship Luncheon. The turkeys and ham will be provided; please bring your favorite Thanksgiving side dish to share. Drinks and desserts are also welcome.
Prison Evangelism Outreach,
Tuesday, November 7, 9:30 a.m. PEO meets to grade Bible studies received from inmates (all answers provided).. Volunteers are always welcome
Ministry Fair
We will also have a Ministry Fair on Sunday, November 12, to display the different Mission and Ministry opportunities available at Emmanuel. Those in charge of the various Ministries will be on hand to answer your questions and show you where you can become involved.
Our Senior Adults invite you to help fill Snack Attack Packs for teachers at Oak Park and OS Upper Elementary schools. The bags will be filled on Tuesday, November 14, at noon; bring a sack lunch and join us. Please contact Ann Maniscalco to see what items are needed for the bags. She can be reached at 875-4990.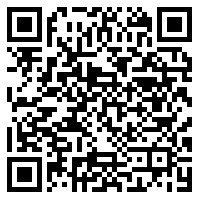 Want to help, but don't know where to start? Not exactly sure where you fit in? Well . . . Have we got good news for you!
Trina Callahan is our new Ministry Coordinator. She will be matching volunteers to ministry opportunities here at Emmanuel. Trina can be reached at 228-334-5029 or 228-326-4266. Please give her a call.