Welcome!
Emmanuel Baptist Church is located in beautiful Ocean Springs, MS. Our church has a passion for God and people. We would be glad to have you join one of our services.
Here is a look at our weekly schedule:
Sunday:
Bible Study – 9:30 am
Worship – 10:30 am
Worship Team Practice – 4:00 pm
Evening Worship – 5:00 pm
Wednesday:
Dinner – 5:30 pm
RENew – 6:00 pm
Youth Bible Study – 6:00 pm
Children's Activities- 6:00 pm
Nursery is provided at all services.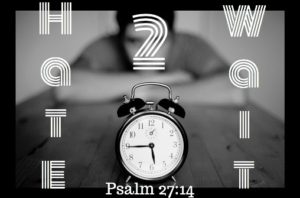 Located Across from Ocean Springs Upper Elementary
"And do not be conformed to this world, but be transformed by the renewing of your mind, so that you may prove what the will of God is, that which is good and acceptable and perfect." – Romans 12:2 NASB
May 1st -Prison Evangelism Outreach
May 3rd – Food Pick-up
May 3rd & 17th – Ladies Bible Study
May 6th – Senior Adult Recognition Day
May 10th & 24th – Weaver's Meet
May 13th – Mother's Day & Baby Dedication
May 18th – YMCA Preschool Graduation
May 20th – Graduate Recognition
May 27th – Memorial Day Cookout
You are more than welcome to purchase your tickets directly from the retailer, Temple Baptist Church. For discounted price, please contact the EBC office. This event is in September, but will sell out!
Plastic Bag Weavers will be on second and fourth Thursdays this month. Help us make sleeping bags for the homeless. May 10 and 24, 9 am until noon.
Food Pantry
May 8th
8:00 am – 12:00 pm
Ladies, you are invited to be a part of this Bible Study, in the Ladies Sunday School room on the 1st and 3rd Thursdays of each month at 1:30 pm. This study is led by Larrene Lunsford. May 3 and 17
Sunday, May 13– Mother's Day and Baby Dedication. If you wish to have a little one dedicated that day, please inform the church office by Sunday, May 6.
Sunday, May 20—Graduate Recognition. Please inform the church office by May 13 of any graduating college or high school seniors. Emmanuel would like to honor our graduates and celebrate this amazing achievement.
Wanted: Friendly, outgoing folks to serve as greeters just one Sunday per month. Jobs include passing out bulletins before Worship, manning the visitor's table after Worship, and sharing smiles and warm handshakes. Interested applicants should please see Cindee.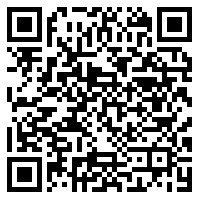 Want to help, but don't know where to start? Not exactly sure where you fit in? Well . . . Have we got good news for you!
Trina Callahan is our new Ministry Coordinator. She will be matching volunteers to ministry opportunities here at Emmanuel. Trina can be reached at 228-334-5029 or 228-326-4266. Please give her a call.