Welcome!
Emmanuel Baptist Church is located in beautiful Ocean Springs, MS. Our church has a passion for God and people. We would be glad to have you join one of our services.
Here is a look at our weekly schedule:
Sunday:
Bible Study – 9:30 am
Worship – 10:30 am
Worship Team Practice – 4:00 pm
Evening Worship – 5:00 pm
Wednesday:
Dinner – 5:30 pm
RENew – 6:00 pm
Youth Bible Study – 6:00 pm
Children's Activities- 6:00 pm
Nursery is provided at all services.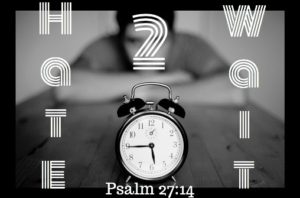 Located Across from Ocean Springs Upper Elementary
"And do not be conformed to this world, but be transformed by the renewing of your mind, so that you may prove what the will of God is, that which is good and acceptable and perfect." – Romans 12:2 NASB
Here is what's happening this month:
Oct 2nd Prison Evangelism Outreach
Oct 3rd BSU Potato Luncheon
Oct 4th & 21st Ladies Bible Study
Oct 7th Deacons Meet
Oct 9th Food Pantry
Oct 11th & 25th Weavers Meet
Oct 14th Business Meeting
Oct 16th JCBA Annual Meeting
Oct 17th No Wednesday Activities
Oct 19th & 20th Hope Outdoors
Ladies' Bible Study
Thursday, October 4 & 18, 1:30 pm
All Ladies are invited to attend this study led by Larrene Lunsford.
Children in Action
Activities for children in grades K-6, Wednesdays at 6:00 p.m. Donna Floyd is directing this group. Come join us!
Our Weavers will meet here at Emmanuel on Thursday, October 11 & 25, 9:00 am – 12:00 noon, to turn plastic shopping bags into sleeping mats for the homeless. All help is welcome. Barbara Smith will be happy to help you put your weaving skills to work!
Food Pantry
Tuesday, October 9
9:00 am – 12:00 pm
Children's Christmas Program
Children in Grades K – 6 are invited to participate in Emmanuel's Children's Christmas Program. Practices will begin Sunday at 5:00 p.m. For more details, please contact Donna Floyd.
Feed a college student! On Wednesday, October 4, we will be serving loaded baked potatoes to the BSU students of MGCCC each month on the first Wednesday of the month. If you'd like to provide dessert, butter, sliced black olives, green onions (cleaned and chopped), monetary donations or serve at MGCCC, please contact Bro. Heath or Judy Barlow.
Deacons meet Sunday, October 7, 9:00 a.m.
2nd Annual Gulf Coast Speck-tacular
October 19-20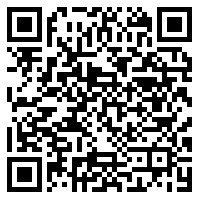 Want to help, but don't know where to start? Not exactly sure where you fit in? Well . . . Have we got good news for you!
Trina Callahan is our new Ministry Coordinator. She will be matching volunteers to ministry opportunities here at Emmanuel. Trina can be reached at 228-334-5029 or 228-326-4266. Please give her a call.