Welcome!
Emmanuel Baptist Church is located in beautiful Ocean Springs, MS. Our church has a passion for God and people. We would be glad to have you join one of our services.
Here is a look at our weekly schedule:
Sunday:
Bible Study – 9:30 am
Worship – 10:30 am
Worship Team Practice – 4:00 pm
Evening Worship – 5:00 pm
Wednesday:
Dinner – 5:30 pm
RENew – 6:00 pm
Youth Bible Study – 6:00 pm
Children's Activities- 6:00 pm
Nursery is provided at all services.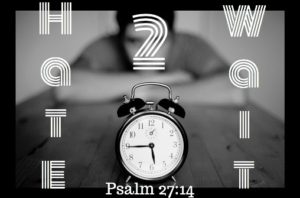 Located Across from Ocean Springs Upper Elementary
"And do not be conformed to this world, but be transformed by the renewing of your mind, so that you may prove what the will of God is, that which is good and acceptable and perfect." – Romans 12:2 NASB
Here is what's happening this month:
Aug 2nd & 16th Ladies Bible Study
Aug 8th Wednesday Night Suppers Resume
Aug 9th & 23rd Weavers Meet
Aug 14th Food Pantry
Aug 14th Prison Evangelism Outreach
Aug 19th Margaret Lackey State Missions Offering Campaign Begins
Aug 28th Senior Adult Ministry Event
Dear Church Family,
You are invited to stay after the Morning Worship Service on Sunday, August 5, for a Fellowship Luncheon in memory of Brenda Bennett's brother, Harold. Please join this family as they celebrate the life of their loved one.
Committee / Service Team Forms
On Sunday, July 29, Committee / Service Team forms were placed in the bulletin. Please place completed Committee / Service Team forms in the box located on the front pew. Please, also, remember to include your name and a current phone number on your form. Extra forms are available on the foyer table. Thank you!
Prison Evangelism Outreach meets on Tuesday, August 14, 9:30 am to grade Bible studies received from inmates (all answers provided). The work is enjoyable, the fellowship is awesome, the results are eternal, and the experience will bless you! Please contact Judy Barlow if you are interested.
Ladies' Bible Study
Thursday, Aug. 2 & 16, 1:30 pm. All Ladies are invited to attend this study led by Larrene Lunsford.
Wednesday Night Suppers
Wednesday Night Suppers will resume on Wednesday, August 8, 5:30 pm. Anyone wishing to help prepare food or serve the meal on Wednesday nights should see Cindee.
Tim Hawkins will be live in concert on Sunday, Sept. 30, at Temple Baptist Church, Hattiesburg. Emmanuel has 7 tickets available tickets at $23 per ticket. If you wish to purchase tickets, please contact the church office. Tickets will be available on a first come, first serve basis.
Senior Adults
Join our Senior Adults as they prepare and serve an evening meal to the families of Sue's House on August 28th. Meal prep will begin at 4:00 pm, at the church, and then the group will carpool to the house at 5:00 pm. See Ann Maniscalco or Connie Smith for more details.
Children's Christmas Program
Children in Grades K – 6 are invited to participate in Emmanuel's Children's Christmas Program. Practices will begin Sunday, August 5, at 5:00 p.m. For more details, please contact Donna Floyd.
Weavers
You are invited to join our weavers here at Emmanuel on Thursday, August 9 & 23, 9:00 am until 12:00 noon, as they turn plastic shopping bags into sleeping mats for the homeless. For more details, please contact Barbara Smith.
Food Pantry
Tuesday, August 14
9:00 am – 12:00 pm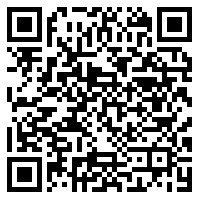 Want to help, but don't know where to start? Not exactly sure where you fit in? Well . . . Have we got good news for you!
Trina Callahan is our new Ministry Coordinator. She will be matching volunteers to ministry opportunities here at Emmanuel. Trina can be reached at 228-334-5029 or 228-326-4266. Please give her a call.