"
And do not be conformed to this world, but be transformed by the renewing of your mind, so that you may prove what the will of God is, that which is good and acceptable and perfect." – Romans 12:2 NASB
Welcome!
Emmanuel Baptist Church is located in beautiful Ocean Springs, MS. Our church has a passion for God and people. We would be glad to have you join one of our services.
Here is a look at our weekly schedule:
Sunday:
Bible Study – 9:30 am
Worship – 10:30 am
Worship Team Practice – 4:00 pm
Evening Worship – 5:00 pm
Wednesday:
Dinner – 5:30 pm
RENew – 6:00 pm
Youth Bible Study – 6:00 pm
Children's Activities- 6:00 pm
Nursery is provided at all services.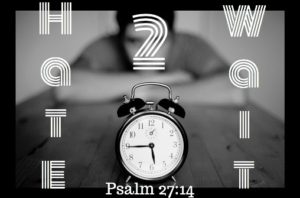 Located Across from Ocean Springs Upper Elementary
Here's what's happening this month

Budget and Finance Committee Meeting Wednesday, January 9, at 6:00 p.m.
Business Meeting, Sunday, January 13, after the Service. Please stay as we look over the ministry reports for last month, review the financial statement, and discuss any business needing the input of the church body.
We will have our fellowship lunch following the business meeting. If you are not contacted by the Kitchen Committee, please plan to bring a drink or dessert to share. Thank you!
The honor of your presence is requested at Emmanuel's Committee Orientation Meeting on Sunday, January 13, 5:00 p.m. Please join us as each committee will meet to elect officers, learn about the duties and responsibilities of your chosen committee and the other committees, and fellowship with other church members as we start a new church year.
Ladies Bible Study
Thursdays, Jan. 3 & 17, 1:30 pm
Feed a college student! Starting on Wednesday, February 6 we will be serving loaded baked potatoes to the BSU students of MGCCC for the spring semester. This ministry takes place on the first Wednesday of each month during the school year. If you'd like to provide dessert, butter, sliced black olives, green onions (cleaned and chopped), monetary donations or serve at MGCCC, please contact Bro. Heath or Judy Barlow.
Our Weavers will meet here at Emmanuel on Thursdays, January 10 & 24, 9:00 am – 12:00 noon, to turn plastic shopping bags into sleeping mats for the homeless. All help is welcome. Barbara Smith will be happy to help you put your weaving skills to work!
Prison Evangelism Outreach meets on Tuesday, Jan. 8, 9:30 am to grade Bible studies received from inmates (all answers provided). Judy Barlow would be happy to answer any questions you may have about this ministry. The work is enjoyable, the fellowship is awesome, the results are eternal, and the experience will bless you!