Welcome!
Emmanuel Baptist Church is located in beautiful Ocean Springs, MS. Our church has a passion for God and people. We would be glad to have you join one of our services.
Here is a look at our weekly schedule:
Sunday:
Bible Study – 9:30 am
Worship – 10:30 am
Worship Team Practice – 4:00 pm
Evening Worship – 5:00 pm
Wednesday:
Dinner – 5:30 pm
RENew – 6:00 pm
Youth Bible Study – 6:00 pm
Children's Activities- 6:00 pm
Nursery is provided at all services.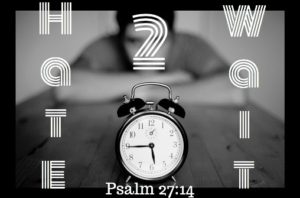 Located Across from Ocean Springs Upper Elementary
"And do not be conformed to this world, but be transformed by the renewing of your mind, so that you may prove what the will of God is, that which is good and acceptable and perfect." – Romans 12:2 NASB
Jun 5th – Prison Evangelism Outreach
Jun 7th & 21st – Ladies' Bible Study
Jun 9th – Jeneva Shoemaker's 80th Birthday Party
Jun 11th – 15th – Vacation Bible School
Jun 14th – 28th – Weavers Group
Jun 19th – Lifeline Medical Screening
Jun 23rd – Emma Reeves & Stephen Stanford's Wedding
You are more than welcome to purchase your tickets directly from the retailer, Temple Baptist Church. For discounted price, please contact the EBC office. This event is in September, but will sell out!
Because of the tropical weather, the Memorial Day Cookout was postponed until Sunday, June 3. Please make plans to stay after worship for hot dogs and hamburgers and all the fixings, games, popcorn, and ice cream!! If you were not contacted about bringing a dish, please bring canned drinks, tater salad, or baked beans to share. See you there!
Our weavers will meet here at Emmanuel on Thursday, June 14 & 28, 9:00 am until 12:00 noon, to turn plastic shopping bags into sleeping mats for the homeless. All help is welcome. For more details, please contact Barbara Smith.
Food Pantry
Tuesday, June 12
8:00 am – 12:00 pm
Sanctuary Roof replacement is scheduled to begin Tuesday, June 5, and should be completed in 2-3 days. Please use caution when entering the parking lot during the first week of June.
Ladies, you are invited to be a part of this Bible Study, in the Ladies Sunday School room on the 1st and 3rd Thursdays of each month at 1:30 pm. This study is led by Larrene Lunsford
Life Line Screening
Life Line Screening, a leading provider of community-based preventive health screenings will be in our community on Tuesday, June 19, 2018 at Emmanuel Baptist Church.
Ultrasound screenings to Identify risk factors for Cardiovascular disease include:
Carotid Artery (plaque buildup-a leading cause of stroke)
Abdominal Aortic Aneurysm (an enlargement or weak area in the main blood vessel that carries blood from the heart to the rest of the body)
Peripheral Arterial Disease (hardening of the arteries in the legs)
Heart Rhythm Screening (an EKG to detect Atrial Fibrillation-irregular heartbeat)
Osteoporosis Risk Assessment for men and women. Being proactive about your health by knowing your risks helps you and your doctor address problems early.
Register online TODAY at www.lifelinescreening.com/communitycircle and receive your "Community Circle" discount and your Preferred Appointment! Discount coupons are also available in the church office.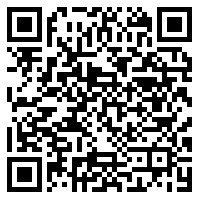 Want to help, but don't know where to start? Not exactly sure where you fit in? Well . . . Have we got good news for you!
Trina Callahan is our new Ministry Coordinator. She will be matching volunteers to ministry opportunities here at Emmanuel. Trina can be reached at 228-334-5029 or 228-326-4266. Please give her a call.