We Believe
At Emmanuel Baptist Church, it is our mission to show God's LOVE in a tangible way to our hurting world in order to lead them to know Jesus and the salvation that He can give. Our calling is to help you believe in Jesus Christ, belong to his family and become a fully devoted follower of His by leading you to worship the Lord. We want you to connect with others in small groups, to grow spiritually through bible study and prayer, to show God's love by sharing Jesus, and serving in the needs of others. We love our community and our members.
Pastor
Heath Hillman
Brother Heath Hillman has been with Emmanuel Baptist Church since 2012. He, his wife Elgen, and his two daughters are a vital part of the EBC team. Heath is working towards his Masters in Divinity at New Orleans Baptist Theological Seminary.
Minister of Music
Tyler Selby
Tyler, his wife Grace, along with their sons Carter and River, have been members of the EBC since 2015. Tyler brings exceptional heartfelt worship skills to our congregation.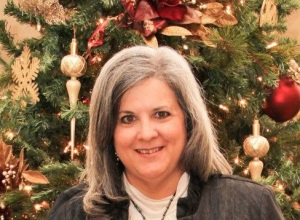 Church Secretary
Cindee Holloway
Cindee Holloway is an essential behind-the-scenes team member. She organizes the bulletins and answers the phone. If you call the church office, you will most likely speak to her. When she isn't at the church or spending time with her husband, Darrel, she enjoys shopping with her two daughters and spoiling her grandkids.
Emmanuel Baptist Church is also blessed to have numerous volunteers to help keep our outreach ministries flowing smoothly. We love and appreciate our Bible Study leaders, Bible Drill Instructors, Sound Booth Operators, Prison Evangelism Team, and Food Pantry Helpers. Our congregation truly has a heart of missions.
Web Administrator
Erin DuPree